News
January 22, 2018-
Come visit us at booth #316 at the Iowa Bike Expo on January 27, 2018.
Check out our new logo, new jersey styles, new trail brochure, CVT print by Bozz Prints, and upcoming rides.
Thank you to our booth sponsors: Founders Irish Pub, Reclaimed Rails Brewing Company, Boxcar BBQ, Brick Street Market and Cafe, Cadillac Jack's, Casey's General Store, The Brewhouse No. 25, and Team 36 Bar & Grill.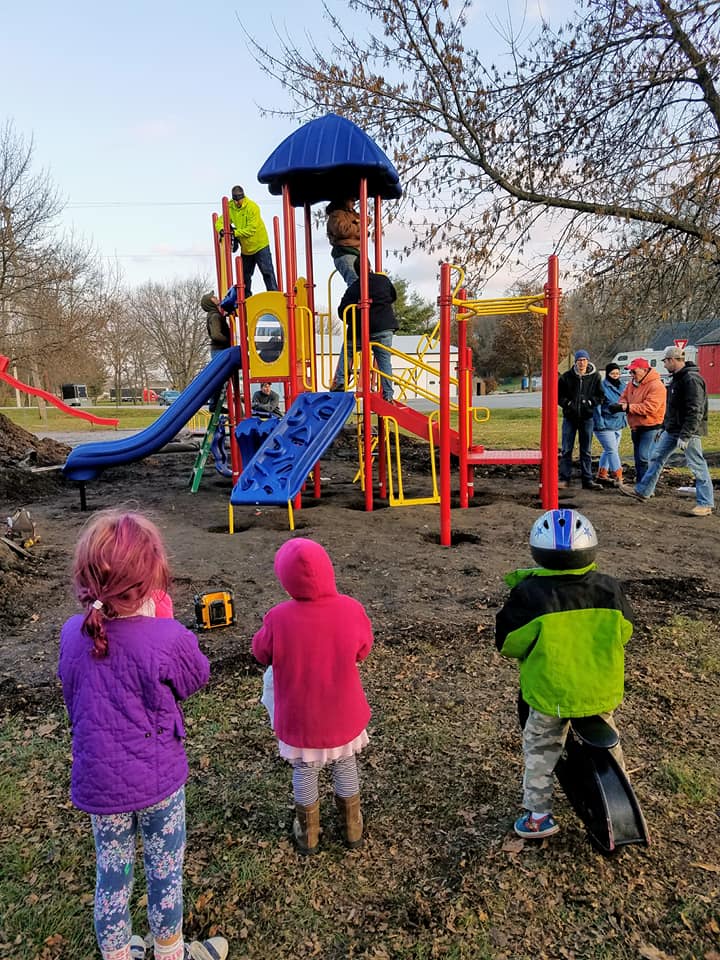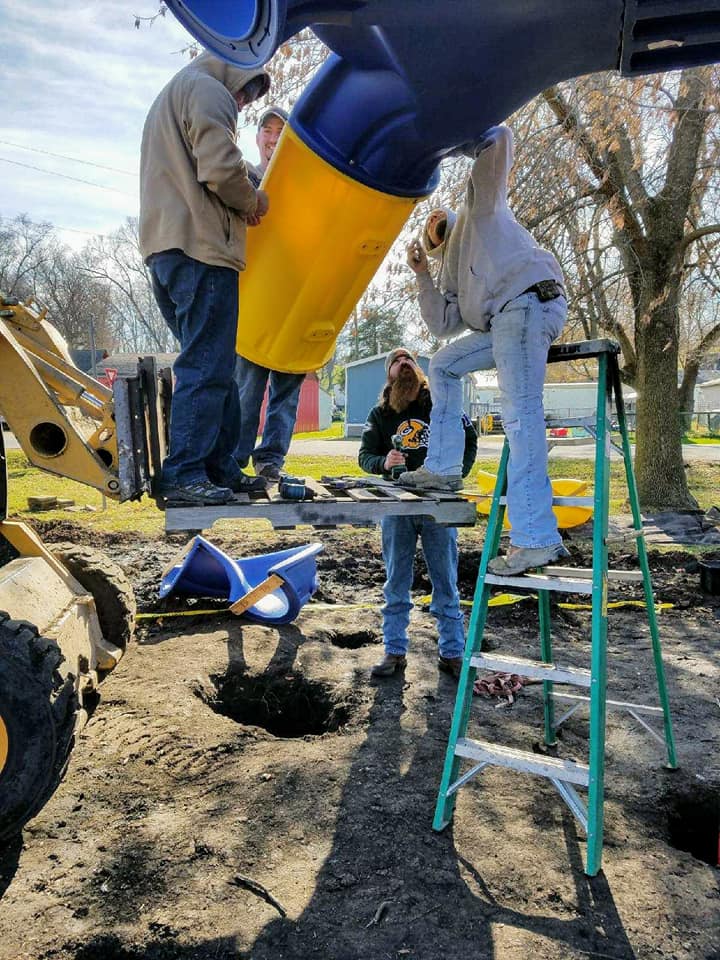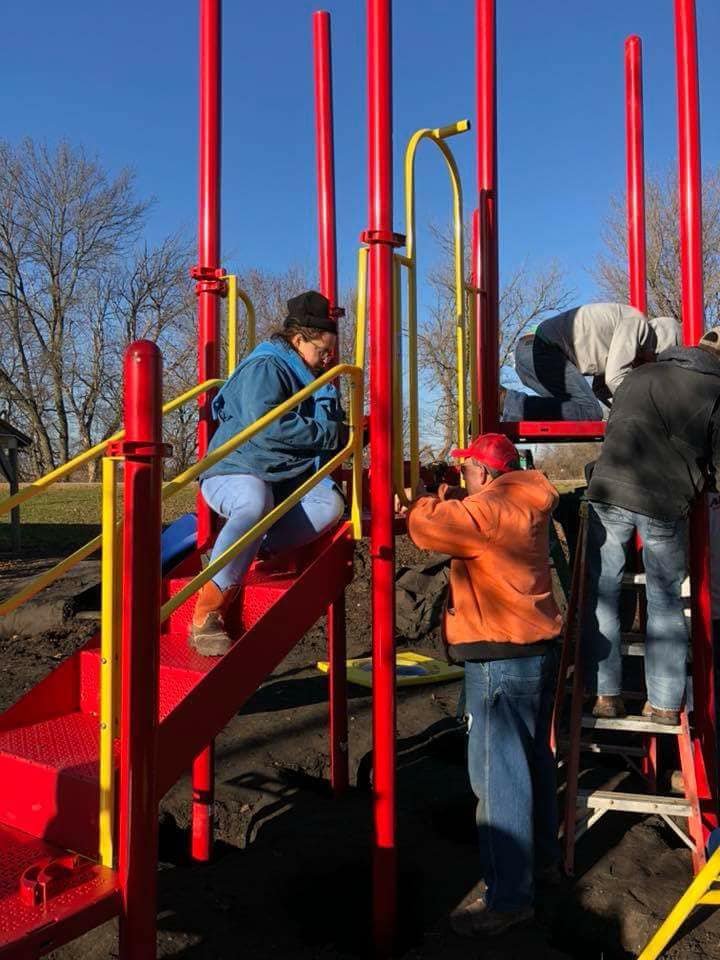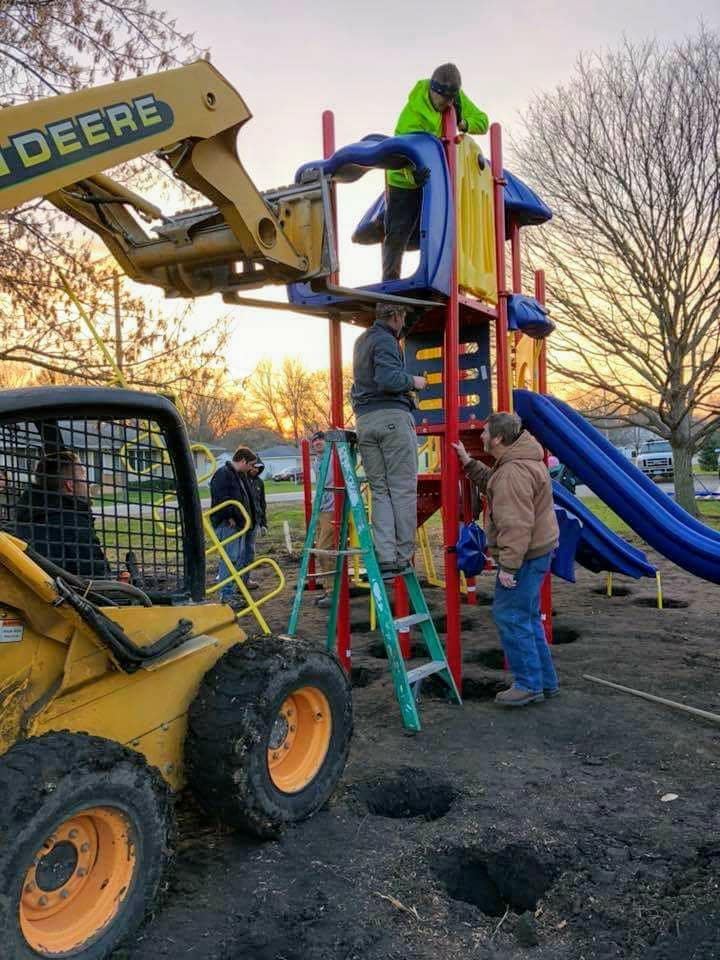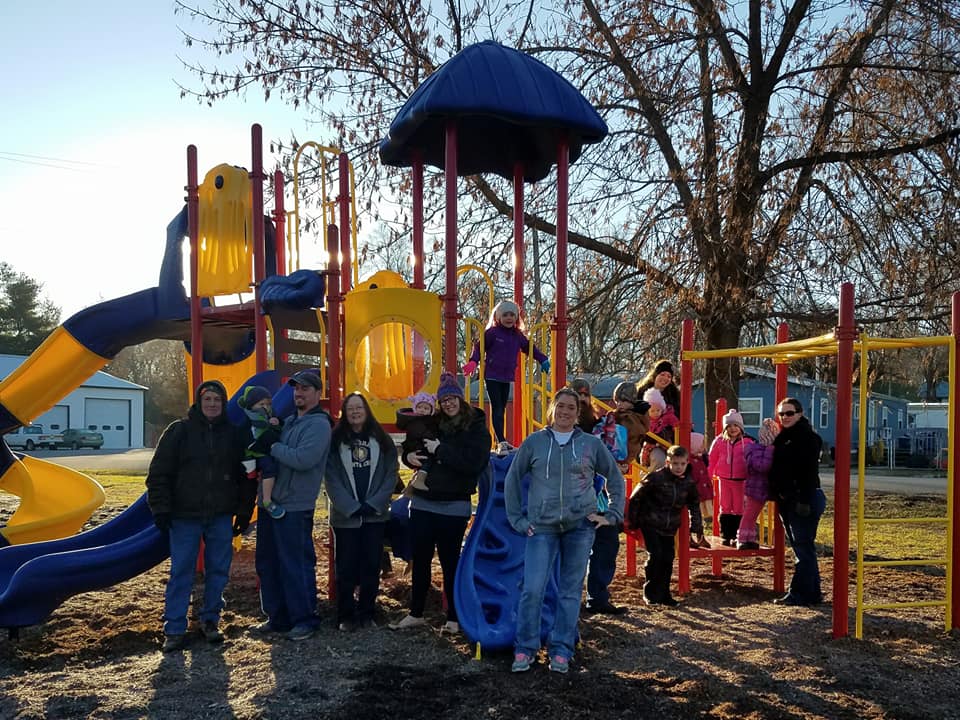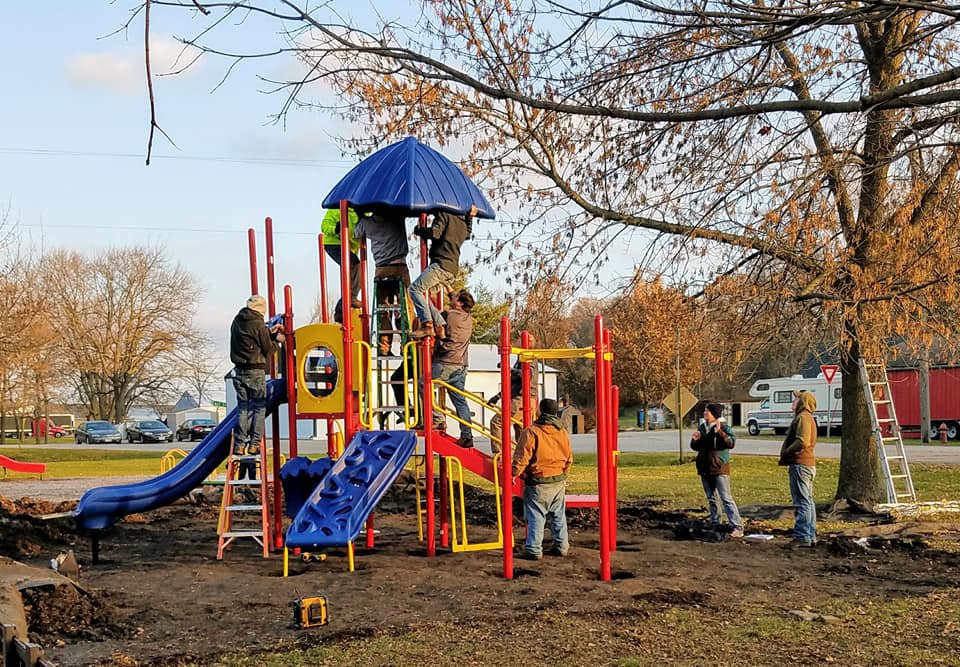 We've been doing a lot of work at the Mingo City Park! Come and see our new playground! Thanks to all who made it possible in one way or another: Jasper Community Foundation, Mingo Development Corporation, Mingo Men's Club, Halfhill Insurance, The IMT Group, Mingo Products, Inc., Adult & Teen Challenge of the Midlands, Liberty Ready Mix, LCI Buildings / LCI Distributing, Mingo Hometown Pride, Jasper County conservation, Casey's General Store, and Subway.
A huge thank you to all that stopped at the Mingo shelter for the Colors of Fall ride. We had between 70-80 riders and had donations of $362. Thanks for your continued support of the Chichaqua Valley Trail!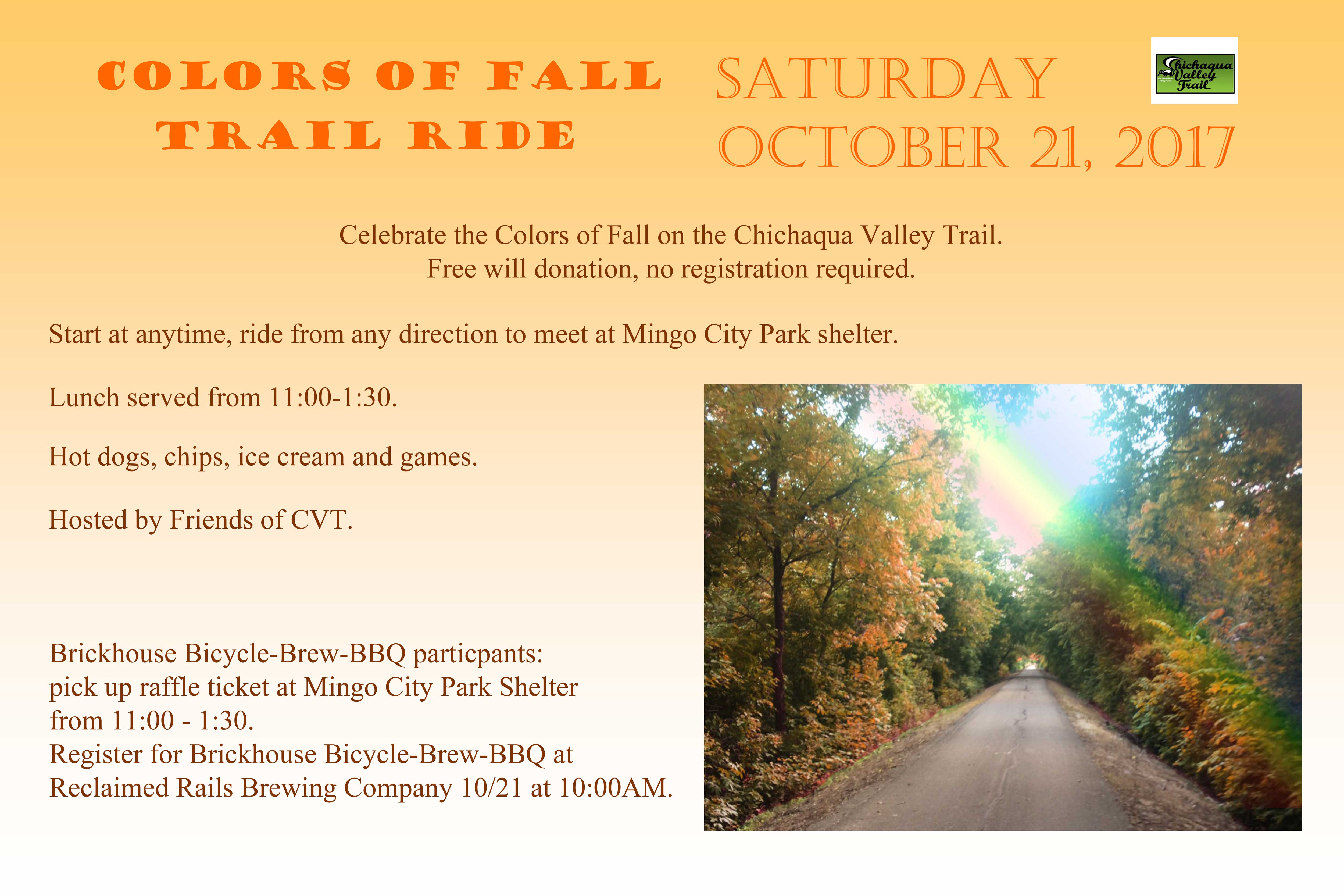 Flyer in PDF: ColorsOfFallRide2017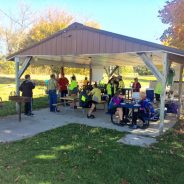 We had a beautiful fall Saturday (October 22, 2016) for the Friends of CVT Fall Color Ride. Thanks to everyone who rode to Mingo City Park and helped make this a successful event! We hosted an estimated 70 people and received $309 in donations. Thank You! Thanks to our grill masters Deena White and Lori Cook. Thanks to PJ's Deli (Newton) for the chips. Thanks to Karl Peters for the brats and homemade ice cream. Thanks to Jeff Cook and Lori Cook for the hot dogs, water, lemonade and soda. It was a great day on CVT!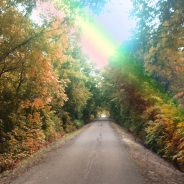 Celebrate the Colors of Fall on the Chichaqua Valley Trail.
Ride from any direction to meet at Mingo City Park.
Lunch served from 11:30-1:30. Hot Dogs, chips and plenty of fun.
Free will donation. Hosted by Friends of CVT.
Choose your own route & distance and meet at the Mingo City Park for lunch.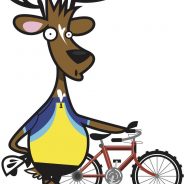 Pump up those tires and tighten your bike helmet, it's time to hit the trail! The Great Outdoors Foundation invites you on a Rolling Adventure in Bondurant, Iowa! This biking event supports bikers of all ages with two different routes. The 30 mile Adventure Route is for serious bikers that are up for a challenging rid eon trail, road and gravel terrain. The 10 mile Trail Route is for families and bikers that would enjoy an leisurely trail ride to Malley's Park. All participants will fuel up in the morning with breakfast provided by Founder's Iris Pub. On your return to Bondurant, Reclaimed Rails Brewing Company is offering pint specials for all registered riders.
10:30 AM: All participants check in for breakfast at Founder's Irish Pub in Bondurant.
11:00 AM: All rides start at the intersection of Main Street and 1st Street SE.
Trail Route: The family ride will start with a bike rodeo and free helmets for the first 70 kids. Once in Malley's park, music from Abby and the Sawyers will entertain the crowd.
Adventure Route: Refreshments and educational stops throughout the ride in Chichaqua with the ride ending in pint specials at Reclaimed Rails.
ALL PROCEED SUPPORT THE JESTER PARK NATURE CENTER.
Register Here
More Information Here
Friends of Chichaqua Valley Trail was selected as Polk County Conservation 2015 Volunteer Group of the Year! Thank You Kami Rankin, Melissa Schmeling, Loren Lown and Pat Spain for the nomination and recognition. We greatly appreciate your support!
Pictured: Stewart Buck, Mark Arentsen, Maribeth Arentsen, Lori Cook, Mike Kaiser, Jeff Cook, Karl Peters, Melissa Schmeling, Joe Engel.
The Des Moines Register published a story about the value that bike trails can bring to the community.  In the article, a recent Chichaqua Valley Trail event was also highlighted.
Thank you – Michael Gould, Shawn Birdsall, Lee Coons, Andrea Boulton, Rep Zach Nunn, Founders Irish Pub, Reclaimed Rails Brewing Company, Brick Street Market & Cafe and City of Bondurant in helping to make this a successful event!
Des Moines Register reporter Jonathan Krueger writes about the growth of bike trails in eastern Polk County and a new mobile app called "Iowa By Trail".  You can read about it here.
Welcome to the Chichaqua Valley Trail (CVT) website! This site has been created by the Friends of CVT to provide history, promote the beautiful central Iowa trail, and highlight the communities along the trail.  We're excited to bring this site to you and hope you find the site a valuable resource. We plan to add to the site overtime. We want to THANK Stewart Buck for the design of the CVT logo. We want to THANK Photos by Ben for the trail flyover! We give a special THANK YOU to Ambrosia Web Technology for providing the design, development and infrastructure to make this site possible! We hope you enjoy the website – please provide feedback and ideas to any Friends of CVT board member.
Jeff Cook
Friends of CVT Chair